Every time I run into someone I haven't seen in a while, one of their first questions is inevitably, "You still doing the food thing?" Assuming they are talking about my interests and not whether or not I'm still eating regularly, yes, I am still pursuing my master's degree in food studies (you can check out this earlier post if you're confused about what that is). But I've done a really poor job of keeping up with my writing, which is a shame because it brings me a sense of purpose and immense joy.
Now that Christmas is over and the flood of "New Year, New You!" marketing is upon us, I am setting a goal and declaring my intention to the universe. In 2019, I will write more, whether that's on this blog or, hopefully, more mainstream publications. There are so many important discussions happening in the food world, and it's not all Shake Shack vs. In-N-Out (although that topic has its merits). From farming and climate change, to culinary diplomacy, to massive acquisitions of organic foodstuffs by old guard mega-producers, there are many topics that deserve your time and attention.
Before we dive into the new year, I first want to look back at some of my personal favorite defining food moments of 2018:
I kicked off the year in Los Angeles at Sqirl, an influential and "healthyish" breakfast and lunch spot that is undeniably Instagrammable. Look at this fucking Brioche Toast with Ricotta and Jam.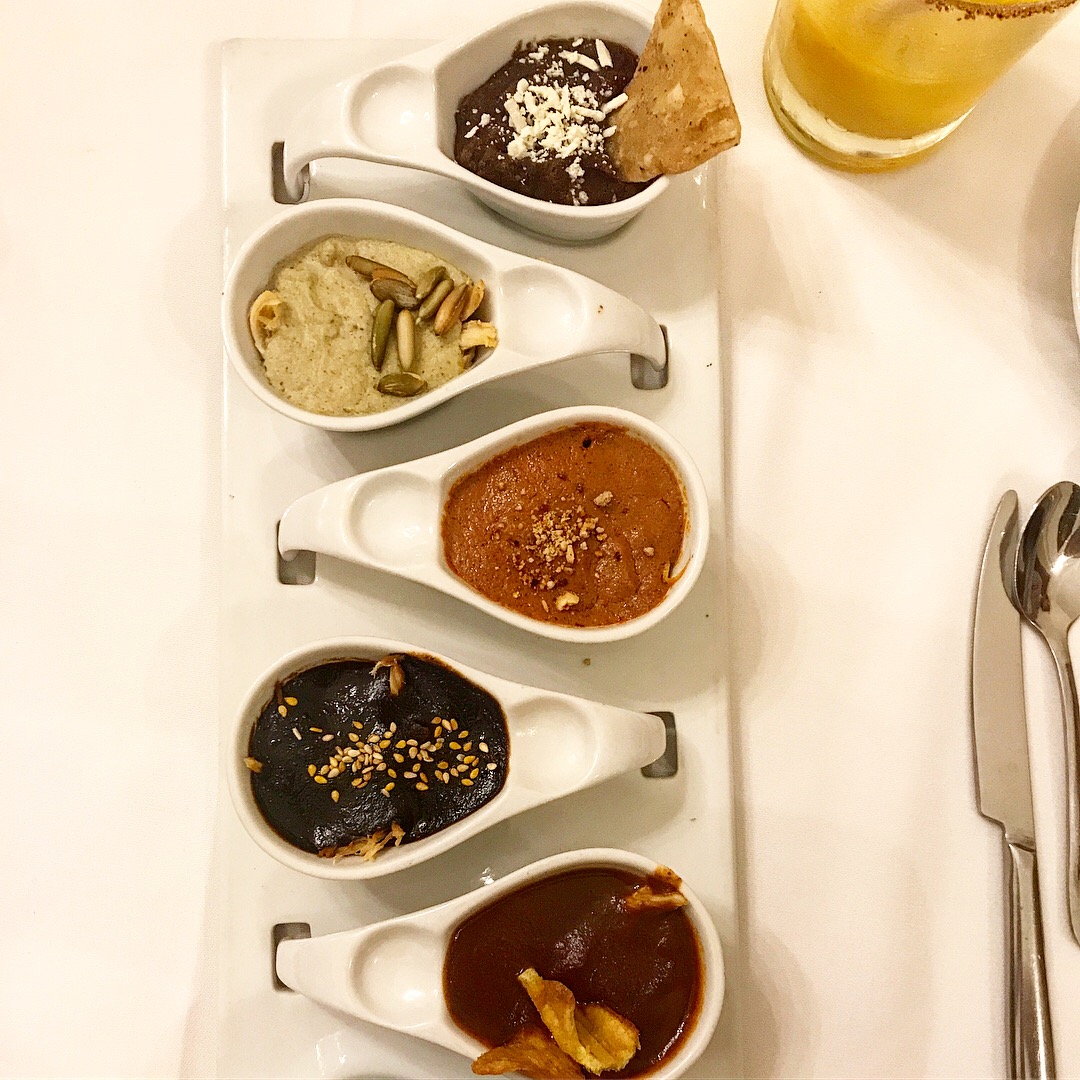 In March, I took a week-long course with my classmates in Mexico, learning about the influence of maize in the region. More about that here, but the culinary highlight was this mole tasting in Puebla, the birthplace of mole poblano.
Peter Luger is known for pricey steaks, but we made a pilgrimage just for the burgers. It was absolutely worth it, and a much more economical way to get in the door and still celebrate a special occasion.
4. Homemade
Strawberry Pie
I baked a lot of pies this year, but this Memorial Day strawberry lattice pie was my favorite, even if (or maybe because?) it looks like it's bleeding.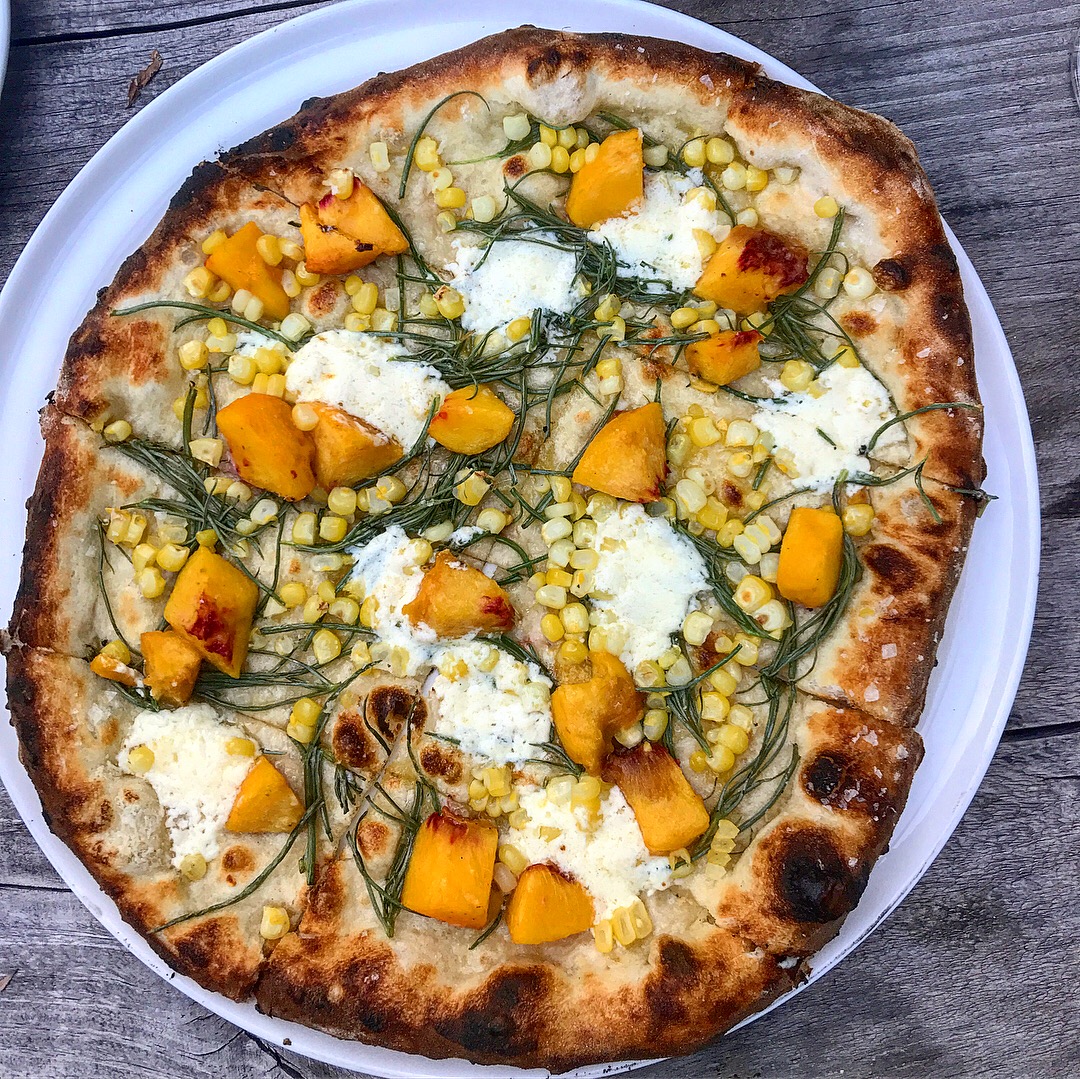 5. Table on Ten's
Peach and Corn Pizza
In July, Piyal and I took a weekend trip to Table on Ten, a farm-to-table pizza restaurant in the Catskills with a renovated upstairs hotel space. This peach, corn, and mozzarella pizza sounds weird but was probably the best thing we ate all summer.
6. Make America Dinner Again
As part of my studies this past semester, I worked with non-profit Make America Dinner Again, an organization I wrote about for Civil Eats here. Their mission is to bring liberals and conservatives together over a meal to find common ground and re-learn respectful discourse. Here is the group that I hosted three dinners with, but more to come on this in 2019.
When visiting Barcelona this fall, Piyal and I took a cooking class that lead us through famous market La Boqueria to collect ingredients and then prepare them in a small-group setting. We made this paella with a lot of very potent ingredients, including the squeezed leftover contents of a cuttlefish liver. As I've mentioned before, pungent seafood is not my favorite, but I'm proud of myself for trying it.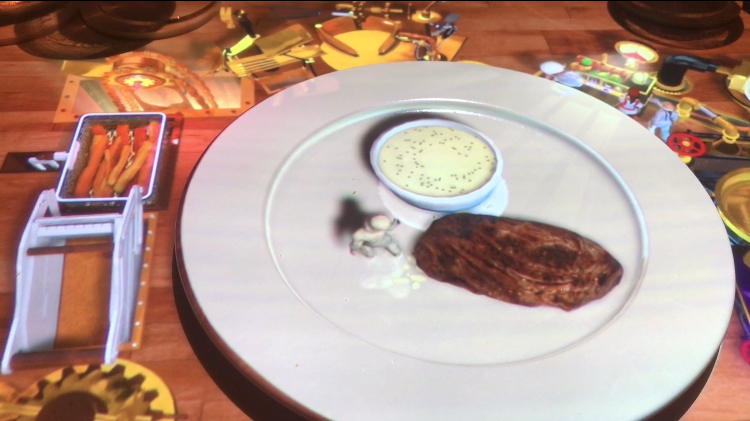 8. Celebrity Cruise's Animated Meal
In probably my strangest food moment of 2018, I went on a short Celebrity Edge cruise with my family and dined at an interactive restaurant experience called "Le Petite Chef". The dining tables and plates were set up below projectors built into the ceiling. Before each course, an animated show danced on and next to our plates to tell the origin stories of each dish. See for yourself at this link.
9. Classmate's Indian Feast
At the end of the semester, Piyushaa, an exchange student from London Business School, prepared a heartfelt spread of her family's Indian recipes for a small group from our class. Moments like these make me grateful to have found the Food Studies program and all the thoughtful, talented people that come with it.
10. Homemade Rainbow Cookies
Last but not least, I made these fucking rainbow cookies from scratch. Look at them. They're breathtaking. But still not sexy enough for the two nights I spent baking them. I probably won't do this again. Lesson learned.